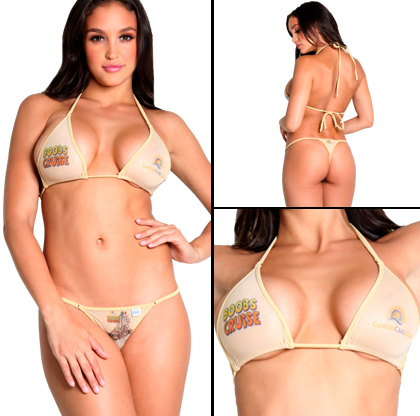 Cancun Boobs Cruise Malibu Strings Micro Bikini - Nude Sheer When Wet

The Official Suit of the Cancun Boobs Cruise. Made with our special Nude Sheer When Wet material. Suit is not lined. Material Contents: 80% Nylon 20% Spandex. Made in the USA. (Classic Triangle Back Bottom pictured - Style MS4002BC. The bottom can be ordered in either our Classic Bottom, for more front coverage, or our Tiny Bottom, for a slimmer bottom.)
Visit www.cancunboobscruise.com and www.cancuncare.com
For sizing information click here.