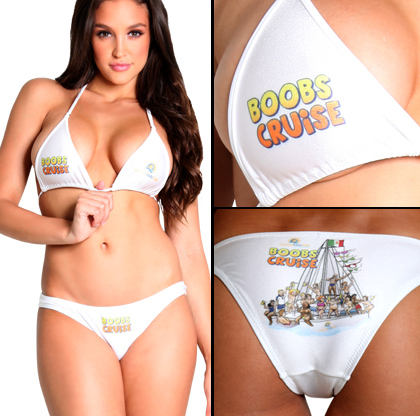 Malibu Strings Boobs Cruise Sexy Bottom

Stunning Boobs Cruise logo bikini is a must have for your next trip to Cancun. Made from Shiny Italian Lycra, this little suit is as durable as it is sexy. The sexy bottom is lined. The top of the suit is not lined for a sexier fit. Material Contents: 80% Nylon 20% Spandex. Color: White. Made in the USA.
Visit www.cancunboobscruise.com and www.cancuncare.com
For sizing information click here.